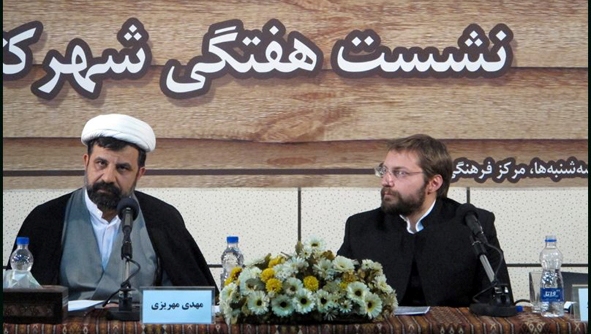 Until the very last decades, Islamic law as elaborated by Shi'a scholars has not received the academic attention it deserves. This is despite the fact that the study of Shi'a Islam witnessed the pioneering work undertaken by Amédée Querry with his Droit musulman : recueil de lois concernant les Musulman schyites (Imprimerie Nationale, 2voll., Paris: 1871-1872) already in the nineteenth century.

With the aim to improve the academic and general public knowledge of the rich tradition and current expression of Islamic law among the Shi'as, Dr. Raffaele Mauriello undertook the first translation from Persian into Italian of the Civil Code of Iran. This represents the first translation of the Civil Code of Iran not only into Italian but into any language other than English. In contrast to previous translations, Dr. Mauriello worked to bring to full light the adaptation of the Islamic law tradition into the imported form of a European-inspired code.

Dr. Raffaele Mauriello has also contributed to the Muslim Civilisations Abstracts Project (MCA) of the Aga Khan University – Institute for the Study of Muslim Civilisations (AKU-ISMC). The project aims to widen and promote worldwide knowledge about major publications from Muslim contexts. It does so by creating, translating, and recording abstracts/book reviews of Muslim writings in eight languages: Arabic, English, French, Malay/Indonesian, Persian, Russian, Turkish and Urdu. Dr. Mauriello has contributed abstracts/book reviews on works published in Arabic and Persian by Shi'a scholars such as: Morteza Motahhari, Ali al-Sistani, Muhammad Baqir al-Sadr, Mohsen Kadivar, and Abdolkarim Soroush.